San Francisco Professional Events List
Four Floors of Fabulous: Britex Fabrics Free Store Tours!
---
Date
Oct 29, 2021 - 04:00 AM - Oct 30, 04:00 AM
Location
146 Geary Street San Francisco, CA 94108,
San Francisco,
California,
US,
ZIP: 94101
Join us every other Saturday at 11am sharp | FREE
(First Come First Served)

Britex Fabrics has been a San Francisco landmark since 1952, and recently became a legacy business. This 25 minute tour, set in the heart of Union Square starts on Maiden Lane with a bit of Britex history. A quick walk through each of the four fabulous floors will give you the confidence and know-how to handle even the busiest Britex day. We will show you where things are located as well as our new favorite pieces that have just arrived from around the world!

Tours are led by expert Britex Fabrics staff.
Reserve your spot today.
Space is limited.

Contact us for special group tours of 5 or more!
415-392-2910
[email protected].com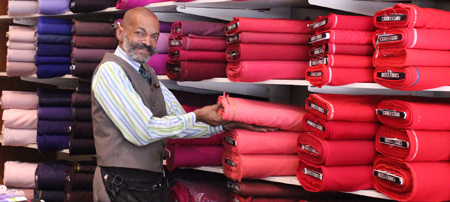 Read a review of our tour here.
---
---
---
Comments
---
---
Newsletters
VIP Life Time Subscription to our Newsletters!

$399.99