San Francisco Professional Events List
Understanding the FDA's Regulation of HCT/Ps and Successful Product Develop...
---
Date
Feb 01, 2018 - 08:30 AM - Feb 02, 04:30 PM
Organizer
METRICSTREAM INC - NewYorkEventsList
Location
San FranciscoSan Francisco, CAUnited States,
San Francisco,
San Francisco,
US,
ZIP: United States
Phone: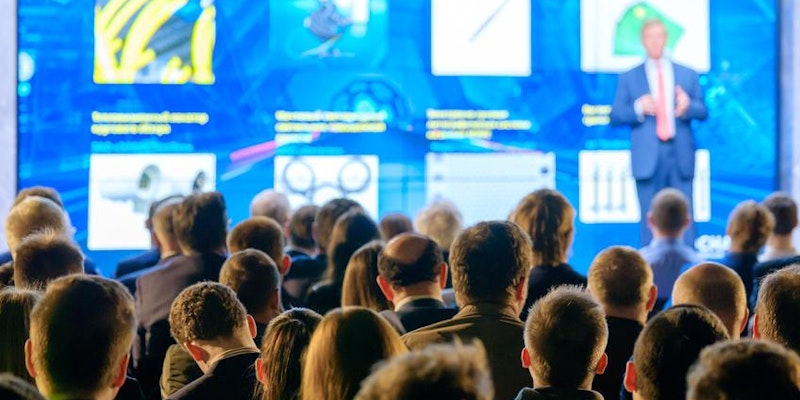 Description
Understanding the FDA's Regulation of HCT/Ps and Successful Product Development Strategies

*** LIMITED TIME OFFER: FREE $100 AMAZON GIFT CARD! ***
REGISTER TODAY!
In 1997, the FDA proposed a comprehensive regulatory program for Human Cells, Tissues and Cellular- and Tissue-Based Products (HCT/Ps) outlining the registration and listing procedures for HCT/Ps. This program also differentiates between HCT/Ps that will be regulated via the traditional pathway and those that will undergo approval as new drugs, biologics or devices.
In this seminar, we'll discuss the historical context for the use of HCT/Ps in medicine as well as how the HCT/P market is evolving. You will be shown examples of the FDA-approved use of HCT/Ps and what is required for successful product development. This course will also provide an overview of the health authority regulating HCT/Ps, discuss the regulations that govern HCT/Ps, discuss potential product development strategies and provide an overview of product development in the United States.
Learning Objectives:
Upon completing this course, participants will better understand:
The FDA's regulatory approval process for HCT/Ps

Keys to successful product development of HCT/Ps

Application of "Minimal Manipulation," "Homologous Use" and "Chemical Action"

Currently approved use of HCT/Ps in medicine

The drug and biologic approval process

Nonclinical requirements to support product development
Seminar Fee Includes:



Lunch
AM-PM Tea/Coffee
Seminar Material
USB with seminar presentation
Hard copy of presentation
Attendance Certificate
$100 Gift Cert for next seminar
Challenges of product characterization and specifications with respect to HCT/Ps

Requirements for compliance with good tissue practice, good manufacturing practice and good laboratory practice

FDA enforcement actions

The global regenerative medicine market

The One Health Initiative and its impact

HCT/Ps and translational medicine

Future approaches for regulatory approval of HCT/Ps in regenerative medicine
Who will Benefit:
This course is designed for professionals in biotechnology, regenerative medicine, HCT/P, pharmaceutical and animal drug companies, veterinary hospitals and clinics. The following personnel will find this session valuable:
Graduate students

Academic faculty and professors

Clinicians

Entrepreneurs

Regulatory professionals

Compliance professionals

Manufacturing professionals

Quality Control professionals

Contract manufacturers

Foreign corporations in the regenerative medicine field

Financial advisors and institutional investors
Agenda
---
-------------
AGENDA
-------------
DAY 01(8:30 AM - 4:30 PM)
08.30 AM - 09.00 AM: Registration

09.00 AM: Session Start

FDA regulatory oversight of HCT/Ps

Historical Perspective

Laws and Regulations

Definitions

Jurisdiction

Tissue Reference Group

Office of Combination Products

FDA regulatory approval process

HCT/Ps as drugs/biologics

HCT/Ps as medical devices

Compliance

Good tissue practice

Good manufacturing practice

Quality system regulations

Good laboratory practice

FDA enforcement actions

Adverse event reporting
DAY 02(8:30 AM - 4:30 PM)
FDA regulatory guidance regarding HCT/Ps

Minimal manipulation

Homologous use

Same surgical procedure

Adipose tissue

Overview of FDA Public Workshop on Scientific Evidence in the Development of Human Cells, Tissues, and Cellular and Tissue-Based Products Subject to Premarket Approval

Product development

FDA viewpoint

Views from professional societies

Patient experiences

Overview of FDA Part 15 Hearing on Draft Guidance Relating to the Regulation of HCT/Ps

Industry perspective

Professional society perspective

Patient perspective

HCT/Ps and translation medicine

One Health Initiative

Approaches for regulatory approval of HCT/Ps in regenerative medicine

FDA expedited review programs

Use of Real-World Evidence to Support Regulatory Decision-Making for Medical Devices
Speaker Details
---
--------------
SPEAKER
--------------
Gwen Wise-Blackman
Principal Consultant, Gwen Wise-Blackman Consulting, LLC
Gwen Wise-Blackman, Ph.D., has 20 years of combined experience in Cell-Based Assays and Quality Systems. She has worked at DuPont Pharmaceuticals, Catalent Pharma Solutions (formerly Magellan Laboratories and Cardinal Health), and Salix Pharmaceuticals. She is currently Principal Consultant at Gwen Wise-Blackman Consulting. Her career focus has been in High-Throughput Screening, Cell-Based Assay Method Development and Validation, and Quality Assurance. Gwen has a Bachelor of Science degree in biology from M.I.T and a PhD in Pharmacology from UVa. She is a member of ASQ and AAPS.
Please contact the event manager Marilyn (marilyn.b.turner(at)nyeventslist.com ) below for:
- Discounts for multiple participants.
- Require a price quotation.
- Require to pay by wire transfer or PayPal
- Invitation letter for visa applications

NO REFUNDS ALLOWED ON REGISTRATIONS
-----------------------------------------------------------------
This Event is Brought to You by:
METRICSTREAM INC - NewYorkEventsList
http://www.NyEventsList.com
http://www.BostonEventsList.com
http://www.SFBayEventsList.com

MYL171013CEV MYL171116UPR
Keywords: Clinical , design , development , Financial , Health , institution, Investors, learn, Learning , pharmaceutical
---
---
---
Comments
---
---
Newsletters
VIP Life Time Subscription to our Newsletters!

$399.99