San Francisco Professional Events List
Understanding Developments in Employment Law, be ''Best in Class'' - EEOC F...
---
Date
Jan 18, 2018 - 08:30 AM - Jan 19, 04:30 PM
Organizer
New York Media Technologies LLC in association with METRICSTREAM INC.
Location
San DiegoSan Diego, CAUnited States,
San Diego,
CA ,
US,
ZIP: United States
Phone: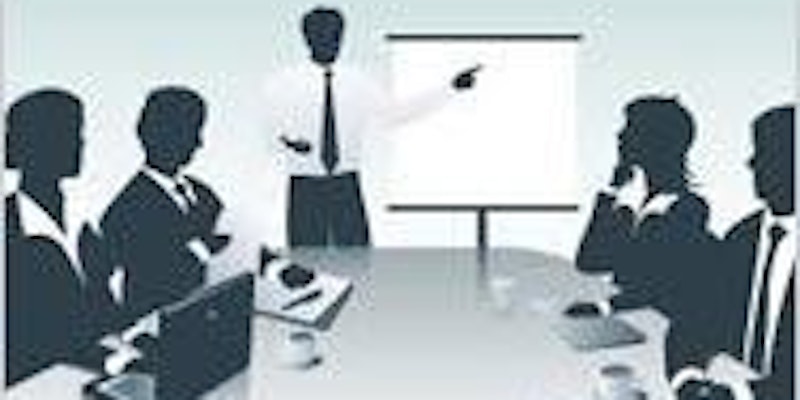 Description
With any new administration come changes in policies that impact the employer and employee relationship. This 2 day in person seminar will bring employers up to date on what has transpired in Washington and what may be on the horizon. The program will address changes at the Equal Employment Opportunity Commission ("EEOC"). In addition, attendees will review changes in the interview process, and other developments at the federal and state law that, if left unchanged, could lead to significant exposure.
This program presents an opportunity to not only learn about new laws and their impact but to also engage in high level discussions about how to adjust policies and processes at a "best in class" level. The program will be a blend of education, discussion, and exploration.
Attendees will walk away with significant information that will directly benefit their organization.
Seminar Fee Includes:
Lunch
AM-PM Tea/Coffee
Seminar Material
USB with seminar presentation
Hard copy of presentation
Attendance Certificate
$100 Gift Cert for next seminar
Areas Covered:
Among other things, the course will cover topics such as:
The EEOC's focus

Changes to the EEO-1 Report

Best practices in anticipation of the impact of changes to the EEO-1 Report

Changes in laws governing the interview process

Key court decisions covering issues such as sexual orientation

Steps that can be taken to minimize risk

Best business practices

Approaching recent changes from a strategic perspective

Documentation

Employee management

Retaliation
Who will Benefit:
Human resource leadership. Midlevel human resource seeking to gain experience. General and employment law counsel. C-Suite level personnel.
Society of Human Resource Management

HR professionals

Financial Officers

In-House Legal Counsel

Affirmative Action/EEO Officers

Federal Contractors and Subcontractors

Hiring Managers

HR Managers

HR Executives

Business Owners

Recruiters

HR Practitioners

CEOs

COOs and In-House Counsel

Employment Attorneys

Staffing Agency Professionals
Agenda
---
DAY 01(8:30 AM - 4:30 PM)
08.30 AM - 09.00 AM: Registration

09.00 AM - Session Start

09:00 am – 09:15 am: Introductory remarks

Goals for the program

Introductions

09:15 am – 10:30 am: New rules regarding the interview process

Overview of rules enacted by many states

The impact on businesses

Steps employers can take

10:30 am - 10:45 am: Coffee Break

10:45 am - 12:00 pm: Group exercises on interviewing and people management

Adjusting interviews in light of the new laws

Techniques to identify the best talent

Steps to avoid landmines

12:00 - 01:00 pm: Lunch Break

Opportunity to enjoy good food and great conversation

01:00 pm – 02:00 pm: Discussion on recent court decisions and their impact

Overview of major decisions from 2017

Review the impact of these cases

02:00 pm – 02:30 pm: Breakout sessions

Review scenarios developed from the recent cases

Identify ways to create best practices to address these developments

02:30 pm - 02:45 pm: Afternoon break

An opportunity to recharge the batteries

02:45 pm - 03:15 pm: Report on break out session and discussion

Share the best practices with the group

03:15 pm - 04:00 pm: The impact of social media and other hot topics process and medical marijuana

Social media has created significant challenges in the work place

Tracking time

How to handle medical marijuana the workplace

04:00 pm - 04:30 pm: Group discussion regarding the hot topics

Overview of recent developments leading up to the program

04:30 pm - Day 1 ends
DAY 02(9:00 AM - 4:30 PM)
09:00 am - 09:45 am: Background of the Equal Employment Opportunity Commission and its history

The history of the EEOC

The EEOC's mission

09:45 am - 10:15 am: Discussion regarding problems that have not been fixed

Progress made during the last 50 years

Problems that still exist

10:15 am - 10:30 am: Coffee break

Some may like coffee. If not, there will be other options

10:30 am - 11:30 am: Discussion on changes to the EEO-1 Report

What is required in revised EEO-1 Report

11:30 am - 12:15 pm: Group exercise regarding challenges created by these changes

Completion of sample EEO-1 Reports

What can be learned from the samples

12:15 pm - 01:15 pm: Lunch break

Hopefully this time there will great food and great conversation

01:15 pm - 01:45 pm: Break out session regarding the EEOC

01:45 pm - 02:30 pm: Group discussion

Create a list of potential strategies and solutions

Blend the law with best practices

02:30 pm - 02:45 pm: Afternoon break

Have some fun for a few minutes

02:45 pm - 03:15 pm: The interactive process: requests for accommodations

How the interactive process works

When should it be used

Oversight of the process

03:15 pm - 03:45 pm: Documentation practices

War stories about poor documentation

When documentation is effective

Develop an effective strategy

03:45 pm - 04:15 pm: Retaliation: that dreaded "R" word that keeps us up at night

The elements for a retaliation claim

Steps that should be taken

04:15 pm - 04:30 pm: Closing remarks

Let's review the "takeaways" from the program
Speaker Details
---

David Gabor
Partner, The Wagner Law Group
David G. Gabor is a partner with The Wagner Law Group. He has extensive experience in human resources, litigation, and alternative dispute resolution. His human resources practice includes: drafting policies; preparing manuals; conducting training; handling workplace investigations; conducting auditing; and counseling clients in all aspects of the employee-employer relationship. His litigation practice includes: employment discrimination; employee classification; wage and hour; unfair competition; non-compete; and ERISA matters.
Please contact the event manager Marilyn below for the following:
- Discounts for registering 5 or more participants.
- If you company requires a price quotation.
Event Manager Contact: marilyn.b.turner(at)nyeventslist.com
You can also contact us if you require a visa invitation letter, after ticket purchase.
We can also provide a certificate of completion for this event if required.

NO REFUNDS ALLOWED ON REGISTRATIONS
-----------------------------------------------------------------
This Event Listing is Promoted by
New York Media Technologies LLC in association
with Metricstream Inc.
http://www.NyEventsList.com
http://www.BostonEventsList.com
http://www.SFBayEventsList.com
-----------------------------------------------------------------
MYL170808CEV MAR170926UPT
Keywords: administration , business , class , development , Financial , learn, Management , opportunity, professional, program
---
---
---
Comments
---
---
Newsletters
VIP Life Time Subscription to our Newsletters!

$399.99