San Francisco Professional Events List
Trade Compliance Seminar-Harmonized Tariff Sched/Sched B & Import Documenta...
---
Date
Jan 25, 2018 - 08:30 AM - Jan 26, 04:30 PM
Organizer
METRICSTREAM INC - NewYorkEventsList
Location
San DiegoSan Diego, CAUnited States,
San Diego,
CA ,
US,
ZIP: United States
Phone: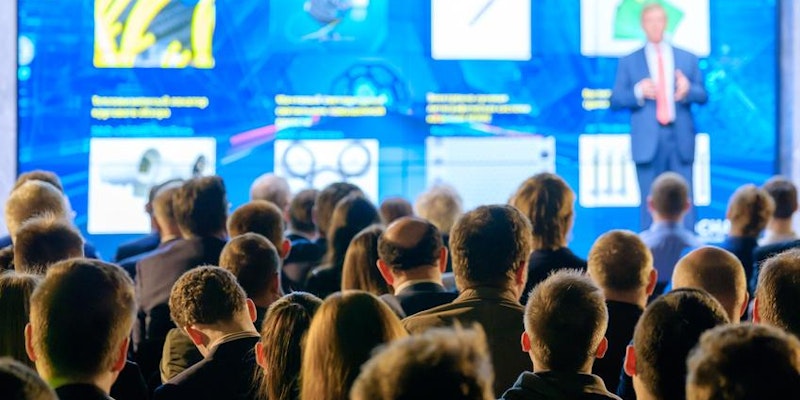 Description
Trade Compliance Seminar - Harmonized Tariff Schedule/Schedule B and Import Documentation and Procedures
*** LIMITED TIME OFFER: FREE $100 AMAZON GIFT CARD! ***
REGISTER TODAY!
This training program will offer participants an in-depth knowledge of harmonized tariff schedules and updates on import documentation and procedures. In addition, attendees will also be provided complimentary copies of reference books related to each topic.
Day 1 - Harmonized Tariff Schedule and Schedule B
Day one of seminar will help better understand, through simple examples and workshops, the rules that are required to classify products in the Harmonized Tariff Schedule (HTS) or Schedule B. Importers or exporters can be subject to severe penalties if they use incorrect numbers for their imported or exported products. This seminar will assist in helping to minimize errors in classification of products and better prepare companies for import/export audits from the government. This seminar will focus on:
History and Legal Text of the HTS

Structure of the Harmonized System

Differences between HTS and Schedule B

General Rules of Interpretation

Additional U.S. Rule of Interpretation

General Notes (summary of trade agreements and more)

Classification Rulings

Workshops (covering numerous products)
Day 2 - Import Documentation and Procedures
The second part of this seminar will provide an overview of the import documentation and procedures, U. S. customs and border protection organization, entry process, post entry procedures and trade regulations.
Each attendee will receive the reference book, titled "Import Documentation and Procedures" by Jan Seal; and workshop materials (valued up to $79).
Who will Benefit:
Exporters

Importers

Purchasing

Sales/Marketing

Accounting

Shipping/Receiving

Engineering/Manufacturing

Customhouse Brokers

Compliance personnel completing the NAFTA Certificate of Origin

Attorneys/Consultants

Customer Service

Logistics

Transportation

Legal

Freight Forwarders/Customhouse Brokers

Compliance personnel classifying goods under the HTS or Schedule B and qualifying goods under free trade agreements, ex. NAFTA and others.
Seminar Fee Includes:AM-PM Tea/Coffee
Seminar Material
USB with seminar presentation
Hard copy of presentation
Attendance Certificate
$100 Gift Cert for next seminar
Topic Background:
The Harmonized Tariff Schedule (HTS) is used by over 200 countries, territories, or customs unions around the world to assign a number to each product to establish the appropriate duty that should be paid when goods are imported into a country. The HTS is also used to determine whether goods are subject to quotas and free trade agreements. Proper classification is vital for establishing eligibility under many free trade agreements, i.e. completion of the NAFTA Certificate of Origin for trade between U.S., Canada, and Mexico as well as trade agreements between the U.S. and Chile, Singapore, Australia, the Central America-Dominican Republic, Bahrain, Oman, Peru, S. Korea, Colombia, and Panama.
The Schedule B is unique to the United States and is used for reporting a number to the U.S. Census for exports from the United States to other countries.
Agenda
---
-------------
AGENDA
-------------
DAY 01(8:30 AM - 4:45 PM)
08.30 AM - 09.00 AM: Registration

09.00 AM: Session Start

9:00 – 9.30 AM: History and Legal Text of HTS

9:30 – 10:00: Structure of the Harmonized System Comparison of HTS with Schedule B

10:00-11:00: General Rules of Interpretation 1 through 3

11:00-11:15: Break

11.15-12.00: General Rules of Interpretation 1 through 3

12:00-12:30: Workshop #1

12:30-1:30: Lunch

1:30-2:30: General Rules of Interpretation 4 through 6 Additional U.S. Rules 1(a) through 1(d)

2:30-3:15 : Workshop #2

3:15-3:30: General Notes

3:30-3:45: Break

3:45-4:15: Classification Rulings

4:15-4:45: Final Question/Answer Session
DAY 02(8:30 AM - 4:30 PM)
8:30 – 9:00 AM: U. S. Customs and Border Protection Organization

History

Current Role of U.S. Customs and Border Protection

Customs Modernization Act and Impact on Importer

Shared Responsibility

Informed Compliance

Reasonable Care

Role of the Customs Broker

Automated Commercial Environment (ACE)

9:00-10:30 : The Entry Process:

Consumption Entry

Other Types of Entries:

In-Bond Entries

Informal Entries

Appraisement Entries

Warehouse Entries

Temporary Importations (TIBs)

Drawback Entries

Reconciliation Entries

Foreign Trade Zones

Documentation for entry

Surety Bonds

10:30-10:45: Break

10:45-11:15: Customs Entry Workshop #1

11:15-12:00: Post Entry Procedures

Post Entry Amendments

Liquidation

Protests

Prior Disclosures

Recordkeeping Requirements and Penalties

12:00-1:00: Lunch

1:00-2:15: Country of Origin Marking

Normal Trade Relations Regulations

Preferential Trade Regulations

2:15-2:30: Break

2:30-3:45: Valuation of Merchandise

3:45-4:15: Valuation Workshop

Methods of Valuation

Related Party Transactions

Additions to Value

Deductions to Value

4:15-4:30: Final Questions and Answers
Speaker Details
---
--------------
SPEAKER
--------------
Jan Seal
International Trade Consultant
Jan Seal is a management consultant on international trade and a licensed customhouse broker with over 35 years of experience in imports and exports. Ms. Seal is a frequent speaker/instructor at nation-wide seminars and webinars for international companies and trade organizations. She is also a consultant for medium to multi-national companies on trade compliance. She has taught courses for Import Specialist at the U.S. National Customs Academy. She participated in a committee to develop NAFTA training lesson plans for customs in the U.S. and was one of the first trainers working in the U.S. government that offered training to federal government employees and the public on NAFTA.
She is the author of six books on various international trade topics which are available on Amazon. Two of them include: NAFTA Rules of Origin and Documentation; and, Tariff Classification Using the Harmonized Tariff Schedule.
She received her BA degree from California State University at Fullerton with a year of post-graduate work in Education at the University of California, Riverside. She received her MBA at California State University, Dominguez Hills, and is a member of Delta Mu Delta National Honor Society in Business Administration.
Please contact the event manager Marilyn (marilyn.b.turner(at)nyeventslist.com ) below for:
- Discounts for multiple participants.
- Require a price quotation.
- Require to pay by wire transfer or PayPal
- Invitation letter for visa applications

NO REFUNDS ALLOWED ON REGISTRATIONS
-----------------------------------------------------------------
This Event is Brought to You by:
METRICSTREAM INC - NewYorkEventsList
http://www.NyEventsList.com
http://www.BostonEventsList.com
http://www.SFBayEventsList.com

MYL171012CEV MYL171116UPR
Keywords: Book , class , Engineering , government , history , history, program , sing, training , workshop
---
---
---
Comments
---
---
Newsletters
VIP Life Time Subscription to our Newsletters!

$399.99