San Francisco Professional Events List
How to Pass the Customs Broker Exam? (com) A
---
Date
Jan 15, 2018 - 08:30 AM - Jan 19, 04:30 PM
Organizer
New York Media Technologies LLC in association with METRICSTREAM INC
Location
AnaheimAnaheim, CAUnited States,
Anaheim,
CA ,
US,
ZIP: United States
Phone: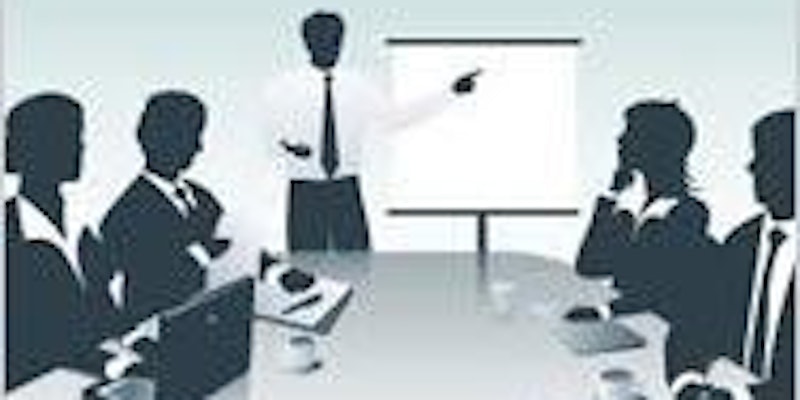 Description
In order to become a Customs Broker, an applicant must pass an intensive exam that tests their ability to find information in a short amount of time. Unfortunately, most people who take the exam do not pass on the first try. In fact, it takes many applicants several attempts to pass the exam. The average pass rate is reported to be between 3-11%, regardless of the fact that the test is open book and open note. The main reason for such dismal results is the fact that most test takers have no idea what to expect the first time they attempt the test, nor any idea the best way to organize their materials for it. Further, some students work in customs brokerage houses already and are used to their own practices, not realizing they will have no access to electronics during the exam.
I propose a course which does not only teach the materials, but also teaches the organization of the materials for increased ability of passing the test. This course will advise on the best investment of physical products (book rack, calculator, tabs, notes), teach the way Customs approaches the classification of products in their scenario based tests, and actually use previous tests to allow students to prepare for the exam with proper markings and easier access.
Seminar Fee Includes:
Lunch
AM-PM Tea/Coffee
Seminar Material
USB with seminar presentation
Hard copy of presentation
Attendance Certificate
$100 Gift Cert for next seminar
Learning Objectives:
Learn how to understand the questions being posed.

Learn how to organize materials for quick and easy access.

Learn how to finish the exam in the time allotted.

Learn how to calculate duty and taxes.

Learn how to assign HTS codes to products.

Learn how to assign details to the products using the 19 CFR.
Course Benefit:
Learn the mind of Customs Law and how scenarios play into Customs processing issues.

Mark and tab the materials for easy reference

Practice Exams will be used for discussion so that students are able to understand what the question is asking.

Practice Exams will be administered in a real world setting so the student knows what to expect.
Areas Covered:
Title 19 of the Code of Federal Regulations (19CFR)

Harmonized Tariff Schedule of the United States (HTSUS)

Organization for optimal test taking

Strategic time management for taking the test

Strategic time management for studying for the test
Who will Benefit:
Professionals who are looking to become customs brokers in the United States. Some work for Customs Brokerage Houses, or other logistics companies, while others work for importers and are looking for a plus to their resumé. They don't have time to waste, and need a class that will teach them how to pass the exam.
Agenda
---
DAY 01(8:30 AM - 4:30 PM)
8:30-9:00 Meet & Greet

9:00-10:00 Customs and Border Protection, Department of Homeland Security

HTSUS

19CFR

Helpful Study Guides

Required tools

10:00-11:30 HTSUS

Large Book Rack Set-up

General Tags

Specific Tags

11:30-12:00 Q&A: Thoughts before lunch

12:00-1:00 Lunch

1:00-1:30 Q&A: Discussions that came up during lunch

1:30-3:00 19 CFR

Small Book Rack Set-up

General Tags

Specific Tags

3:00-3:30 Other Materials and Study Guides

Explanations for certain scenarios regarding marks

Short history of imports

Tariffs

Responsibilities

3:30-4:30 Other Tools and what is not allowed

Basic Calculator

Electronics

Test Questions

Q&A wrap up
DAY 02(8:30 AM - 4:30 PM)
8:30-12:30 Practice Exam One

Untimed

Students allowed to add tags as needed

12:30-1:30 Lunch

1:30-4:30 Self-Grading

Discuss each question

Tag as needed

Q&A Wrap-up
DAY 03(8:30 AM - 4:30 PM)
8:30-12:30 Practice Exam One

Timed

Students allowed to add tags as needed

12:30-1:30 Lunch

1:30-4:30 Partner Grading

Discuss most missed question

Q&A Wrap-up
DAY 04(8:30 AM - 4:30 PM)
8:30-12:30 Practice Exam One

12:30-1:30 Lunch

1:30-4:30 Partner Grading

Discuss most missed question

Q&A Wrap-up
DAY 05(8:30 AM - 4:30 PM)
8:30-12:30 Practice Exam One

Timed

Real-world setting

Turn in

12:30-1:30 Lunch

1:30-4:30 Questions on actual clearances

Software used

Relationships

What to do when the process goes sideways

Next steps (dates that turned in tests will be graded and advice given for test)

Wrap-up
Speaker Details
---

Kimberly Daniels
President, Mercantile Logistics and International Trade Inc
Kimberly Daniels, a Licensed Customs Broker (LCB), has more than 10 years of professional experience in international logistics. She started as a logistics manager for a construction supplier, importing hundreds of containers per month for projects on and around the Las Vegas Strip. She later went on to assist small business owners with the importation and exportation of their goods as the freight director for an e-commerce fulfillment warehouse. She is currently the CEO of Mercantile Logistics & International Trade, Inc., a small business that focuses on the international trade needs of other small businesses. As a licensed and experienced customs broker, Kim is astute to the regulations imposed by the US Government for goods crossing the border. As a small business owner, she is keenly aware of the needs of small businesses to operate efficiently and effectively, creating her own programs to smooth costs for clients in providing required customs services. Kim believes that only by working together, rather than separately, can the client achieve their global expansion goals. Kim holds a Certificate in Logistics, Transportation and Distribution (CLTD) from APICS.
Kim has obtained several degrees and certifications over the years. She is a certified Russian Linguist, and holds an Associates of Arts in Linguistics, earning Phi Theta Kappa Membership. She earned her Bachelor of Arts degree in Humanities in 2005, and her Master of Business Administration in 2010, earning membership into the Golden Key International Honour Society in 2009. She was also awarded a Master of Science in Law (MSL) degree from Champlain University in Vermont in June 2017.
Please contact the event manager Marilyn below for the following:
- Discounts for registering 5 or more participants.
- If you company requires a price quotation.
Event Manager Contact: marilyn.b.turner(at)nyeventslist.com
You can also contact us if you require a visa invitation letter, after ticket purchase.
We can also provide a certificate of completion for this event if required.

NO REFUNDS ALLOWED ON REGISTRATIONS
-----------------------------------------------------------------
This Event Listing is Promoted by
New York Media Technologies LLC in association
with METRICSTREAM INC
http://www.NyEventsList.com
http://www.BostonEventsList.com
http://www.SFBayEventsList.com
-----------------------------------------------------------------
MYL170907CEV MYL170915CHK MAR170926UPT
Keywords: access , Book , class , iOS, learn, Learning , Management , professional, sing, teac
---
---
---
Comments
---
---
Newsletters
VIP Life Time Subscription to our Newsletters!

$399.99