San Francisco Professional Events List
Digital Pharma West (exl)
---
Date
Jun 11, 2018 - 08:00 AM - Jun 13, 05:30 PM
Organizer
EXL Events Inc - NewYorkEventsList
Location
Hyatt Regency San Francisco Airport1333 Old Bayshore HighwayBurlingame, CA 94010United States,
Burlingame,
CA ,
US,
ZIP: 94010
Phone: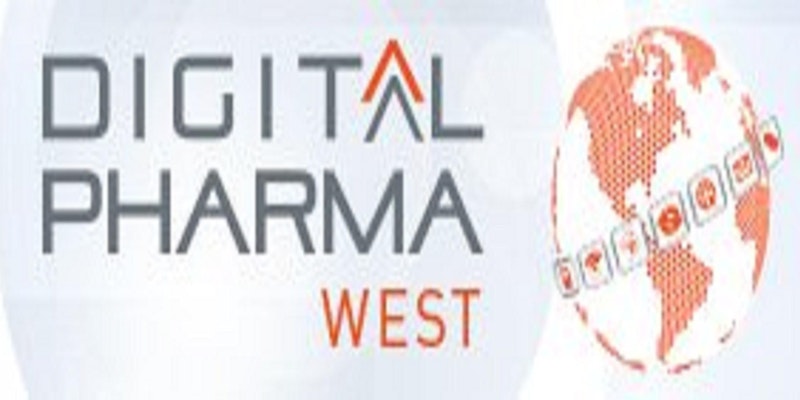 Description
Why 8th Digital Pharma West Is the Number-One Provider of Content, Innovation and Practical Insights on the West Coast.
For 2017, we have spent a great deal of time conducting research and recruiting speakers from organizations of ALL sizes.
We've found that, regardless of their company size, life science marketers struggle with how to effectively, efficiently and compliantly deliver an optimal customer experience. However, certain challenges are universal. At Digital Pharma West, we will explore these themes, delve into relevant questions and provide solutions to help overcome obstacles in your everyday business.
Prepare for tomorrow and attend Digital Pharma West to discuss these thought-provoking topics.
BRINGING THE END-TO-END DIGITAL EXPERIENCE TO CUSTOMERS AND ASSESSING THE DIFFICULTIES IN ACHIEVING A VISION FOR YOUR BUSINESS
Balance the digitally enabled customer's experience and drive ways to engage them

Enable digital transparency and provide a service across the customer chain

Adjust the way we relate to customers through emergent technologies, like nanotech, 3D printers, AI and more

Overcome privacy, MLR and the "creepiness" factor in online advertising and targeting

Realize the vast data being accumulated and leverage it for direct marketing

Evaluate the effectiveness of "all eggs in the digital basket"
ASSESSING THE OMNICHANNEL USER EXPERIENCE WITHIN PHARMA
Define the key guiding principles for creating a winning omnichannel user experience (UX) that is driven by customer needs and expectations

Explore the design elements of UX that impact ROI

Where should you place your logo or CTA buttons on your digital channels?

Should you optimize your color palette and fonts for the digital space?

Develop a seamless omnichannel customer journey that accounts for the average user's shortened attention span and tendency to use multiple devices interchangeably

Examine examples and trends to see how good UX can improve your ROI

Identify how you can measure UX and what tools are available
UNDERSTANDING THE ORGANIZATIONAL ASPECTS OF DRIVING DIGITAL TRANSFORMATION AND ADOPTION
Assess the challenges of digital adoption

Craft a strategic vision that aligns with and enhances business goals

Establish what it takes to win in the organizational space

Determine whether to work from top to bottom or vice versa

Gauge what is involved from the brands to the platforms

Build capabilities and allocate resources
STRUCTURING CONTENT THAT CAN GENERATE VALUE FOR THE BUSINESS VIA CONTENT MARKETING, DIGITAL DECOUPLING AND CONTENT REUSE
Identify the key challenges of sharing content in a heavily regulated industry

Review how digital content marketing has impacted the life sciences

Navigate decoupling and its benefits

Discuss the role of repurposed content in digital content marketing
Just a reminder to register early, as this event will sell out!
Who Attends
This conference is designed for professionals from the pharmaceutical, biotechnology, biopharmaceutical and medical device industries whose responsibilities include:
Marketing

Digital Marketing

Digital Strategy

Integrated Marketing

Multichannel Marketing

Social Media

Mobile Marketing

eMarketing

eBusiness

Global Marketing

Interactive Services

Channels
Innovation

Customer Experience

Customer Engagement Capabilities

Field Force/ SFE

Brand Management

Product Management

Strategic Operations

PR/Communications

New Media

Advertising and Promotions

IT
Regulatory Affairs

Regulatory Advertising

Legal Counsel and MLR

Compliance
Together with:
Physician Networks

ePatients

Regulators

Digital Agencies

Technology Providers
Speaker Details
---
2017 Faculty

Lucy Abreu
Director, Corporate Communications
OTSUKA PHARMACEUTICALS, USA


Dr. Dee Amanze
Director of Clinical Consulting
SAAMA TECHNOLOGIES


Jack Barette
CEO
WEGO HEALTH


Rebeca Bechily
Head of U.S. Consumer Marketing, Hemotology
SHIRE


Kelly Bock
Senior Manager, Multichannel Customer Marketing
ALLERGAN


Ashley Boelens
Public Affairs Manager, Social Media
GILEAD SCIENCES


Melissa Bojorquez
Senior Vice President, Client Strategy
APTUS HEALTH


Christophe Bureau
Vice President, Strategic Innovation
STEVANATO GROUP


Jennifer Burnham
Content Strategy and Engagement, Digital Center of Excellence
ABBOTT


Tom Cannell
COO and President, Global Commercial Products
OREXIGEN THERAPEUTICS


Bryan Cohen
Digital Platform Lead – Promotional Operations, Sales, and Marketing, Worldwide Innovation Fellow
PFIZER, INC.


Matias Coo
Director of Marketing and Digital Strategy
AVANIR PHARMACEUTICALS



Please contact the event manager Marilyn (marilyn.b.turner(at)nyeventslist.com ) below for:
- Discounts for multiple participants.
- Require a price quotation.
- Require to pay by wire transfer or PayPal
- Invitation letter for visa applications

NO REFUNDS ALLOWED ON REGISTRATIONS
-----------------------------------------------------------------
This Event is Brought to You by:
EXL Events Inc - NewYorkEventsList
http://www.NyEventsList.com
http://www.BostonEventsList.com
http://www.SFBayEventsList.com

MYL171024CEV
Keywords: business , communication , conference , craft, design , Eating, industry , Innovation , Management , mobil
---
---
---
Comments
---
---