San Francisco Professional Events List
Cannabis Partnerships (exl) S
---
Date
Mar 12, 2018 - 08:00 AM - Mar 13, 05:00 PM
Organizer
New York Media Technologies LLC in association with EXL Events Inc
Location
Hilton San Francisco Airport Bayfront600 Airport BoulevardBurlingame, CA 94010United States,
CA ,
94010 ,
US,
ZIP: United States
Phone: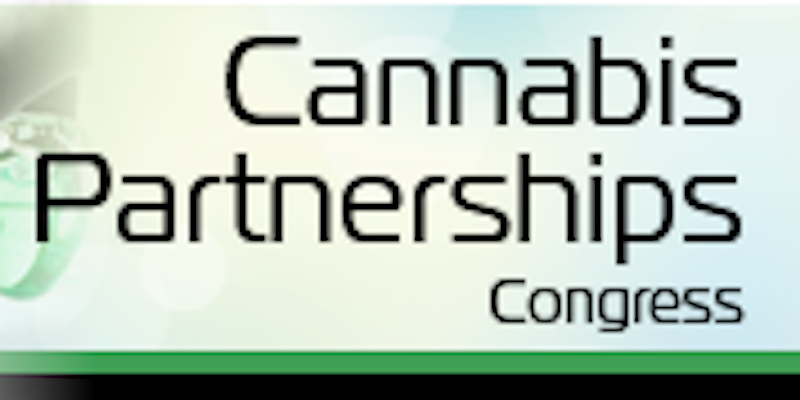 Description
The Cannabis Partnerships Congress
The Cannabis Partnerships Congress is a multi-track approach to bringing the stakeholders involved in the cannabis-based scientific, medicinal, governmental, and product development to fortify the therapies in a collaborative environment.
Despite recent changes in state policy, and with the increasing rate of cannabis use and its implications for health, the government has yet to legalize cannabis. With the continued enforcement of restrictive policies and regulations on research into the health benefits, it is important for those involved to understand the obstacles, in order to enhance product development.
Top Reasons to Attend
Review current regulatory hurdles and upcoming legislation

The science and economics surrounding the extraction and QC manufacturing

Learn how to navigate barriers to research (financial, medicinal & governmental)

Understanding the patient role for effective Cannabidiol research and approvals

Driving the science around neuroprotection and neurorecovery
Who Should Attend
This conference is of interest to professionals from pharmaceutical, biotechnology and medical device companies, Non-Profits, Patient Advocacy Groups and Academics with responsibilities in the following functions:
Cannabis

Cannabinoid Science

Strategic Partnerships

Program and Pharmaceutical Portfolio Development

Translational Medicine

Medical Science Liaisons

Asset Management

Pre-Clinical Staging Development

Source Management

Research and Development

Regulatory Affairs
Patient Advocacy and Networks

Legislative Health Aids

Strategic Partnerships

Cannabis Clinical Trial Management/Operations

Clinical Research

Medical/Clinical Affairs

Personalized Medicine

Patient Advocacy/Access

Commercial Operations

Lab Management

Toxicology
Additionally, this event is for those in the public and private foundations, military support groups, university research, investors in the cannabis sector, economics surrounding the extraction and quality control manufacturing, This event is geared perfectly to bring together the cross-functional synergies for success in the Cannabidiol market place.
Some of the topics to be covered are:
Legislative and Regulatory

Research Advances

Team fostering for Success in Product Development

Collaborations With Public and Private Foundations Toward Trial Formation

Asset Management

Patient Advocacy and Successful Networks for Compound Submissions
Please contact the event manager Marilyn below for the following:
- Discounts for registering 5 or more participants.
- If you company requires a price quotation.
Event Manager Contact: marilyn.b.turner(at)nyeventslist.com
You can also contact us if you require a visa invitation letter, after ticket purchase.
We can also provide a certificate of completion for this event if required.

NO REFUNDS ALLOWED ON REGISTRATIONS
-----------------------------------------------------------------
This Event Listing is Promoted by
New York Media Technologies LLC in association
with EXL Events Inc
http://www.NyEventsList.com
http://www.BostonEventsList.com
http://www.SFBayEventsList.com
-----------------------------------------------------------------
MYL171002CEV
Keywords: fun, access , Clinical , conference , development , Economic , environment, Financial , Fun , function
---
---
---
Comments
---
---
Newsletters
VIP Life Time Subscription to our Newsletters!

$399.99